GEM Alumni in Dubai unite to help raise funds for Beirut
Désolé, ce contenu n'est pas disponible en Français
On August 30th, the GEM Alumni in Dubai chapter got together for a good cause - to help raise money for Beirut!
The crisis in Lebanon
On August 4, 2020, over 2,750 tons of ammonium nitrate exploded in Warehouse 12 in Lebanon's port city of Beirut leaving 200 casualties, more than 6,500 injured, and over 300,000 homeless. This untimely disaster combined with the global Covid-19 pandemic overwhelmed the country's already unstable economy, plunging the nation into an even deeper crisis.
Mobilizing relief efforts
Following the catastrophe, groups around the world have mobilized to organize relief efforts and raise funds. One such initiative took place on Sunday August 30th in Dubai. The event referred to as "Eat to rebuild" involved more than 200 restaurants, delivery platforms and fast-food outlets teaming up with the goal of raising 10 million dirhams in funds to help rebuild the city of Beirut. For every order made, a percentage of each bill (ranging from 30% to 100%) was donated to Beirut-based charities.
GEM Alumni get involved
The GEM Alumni in Dubai community seized the opportunity to get involved and show their support. Eager to meet his Dubai-based peers, Radu Dolghi, GEM MSc 2016, wrote a message in the chapter's WhatsApp group to see who might be interested in meeting up after a nearly 6-month hiatus due to the Covid-19 pandemic. The group's volunteer coordinator Paolo Cervera, GEM MSc 2016, mentioned the Eat to Rebuild initiative and everyone loved the idea. According to Paolo, the group was really looking forward to getting back in touch and really liked the idea of "getting together for a good cause".
The group gathered at The Maine Oyster Bar & Grill inside Dubai's DoubleTree Hilton Jumeirah Beach location that donated 40 percent of their total bill to the Lebanese Red Cross under the Eat to Rebuild initiative event.
A huge thank you to the 10 alumni who attended!
It's not too late to get involved, there are still many ways to support Lebanon. Check out this article from the New York Times to find out how you can still contribute.
GEM Alumni in Dubai unite to help raise funds for Beirut
2020-09-22 10:19:12
alumni.grenoble-em.com
https://alumni.grenoble-em.com/medias/image/5844042745f6c92ec348a2.png
2020-09-24 10:19:12
2020-09-22 17:05:05
GEM Alumni TEAM
On August 30th, the GEM Alumni in Dubai chapter got together for a good cause - to help raise money for Beirut! The crisis in LebanonOn August 4, 2020, over 2,750 tons of ammonium nitrate exploded in Warehouse 12 in Lebanon's port city of Beirut leaving 200 casualties, more than 6,500 injured, and over 300,000 homeless. This untimely disaster combined with the global Covid-19 pandemic overwhelmed the country's already unstable economy, plunging the nation into an even deeper crisis. Mobilizing relief effortsFollowing the catastrophe, groups around the world have mobilized to organize relief efforts and raise funds. One such initiative took place on Sunday August 30th in Dubai. The event referred to as "Eat to rebuild" involved more than 200 restaurants, delivery platforms and fast-food outlets teaming up with the goal of raising 10 million dirhams in funds to help rebuild the city of Beirut. For every order made, a percentage of each bill (ranging from 30% to 100%) was donated to Beirut-based charities. GEM Alumni get involved The GEM Alumni in Dubai community seized the opportunity to get involved and show their support. Eager to meet his Dubai-based peers, Radu Dolghi, GEM MSc 2016, wrote a message in the chapter's WhatsApp group to see who might be interested in meeting up after a nearly 6-month hiatus due to the Covid-19 pandemic. The group's volunteer coordinator Paolo Cervera, GEM MSc 2016, mentioned the Eat to Rebuild initiative and everyone loved the idea. According to Paolo, the group was really looking forward to getting back in touch and really liked the idea of "getting together for a good cause". The group gathered at The Maine Oyster Bar & Grill inside Dubai's DoubleTree Hilton Jumeirah Beach location that donated 40 percent of their total bill to the Lebanese Red Cross under the Eat to Rebuild initiative event. A huge thank you to the 10 alumni who attended! It's not too late to get involved, there are still many ways to support Lebanon. Check out this article from the New York Times to find out how you can still contribute.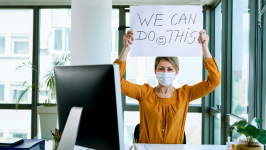 https://alumni.grenoble-em.com/medias/image/thumbnail_1849879575fa51e4af11e1.jpg
Veuillez vous connecter pour lire ou ajouter un commentaire